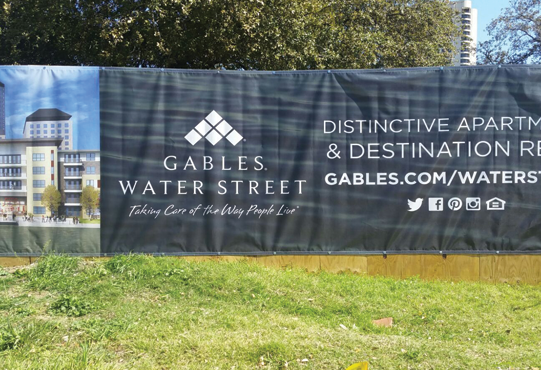 Digital Printed Banners
There is no better way to get your message across than to have big, bold banners. Sign Assign in Dallas can help you design custom banners for any need. We are your source for banners in the USA.
Banner is very effective tool for businesses. It's cheap and low cost makes marketing campaigns affordable. Banners can be used for many purposes. Launching a new product, a promotion, a sale or an event you attends or hosts, a custom banner can help spread your marketing message to masses.
Also, our banners are used for decorating personal parties or events such as housewarming, homecomings, birthdays, etc. Our banners can also be used for specialized applications like billboards and monument signs. They can be either front lit or back lit material. We offer Mesh banner material as well which is used in windy areas or if big banners that need air to pass through it.
Banner installation is easy, grommets or eyelets are provided on every banner. Options to have tape, pole pockets, Velcro, rope etc. are also available. Our most popular banner is the block out banner available in 10, 13, 15 and 17 oz. thickness.
We can make banners of any size to suit any special, occasion, or event. Our banners are made of vinyl and are available in different specifications to suit the application. We use wide format printing technology so colorful images and text can be printed directly on the banner. We can print one or two-sided banners.